Inicio
Palestrantes Estrangeiros
Palestrantes Estrangeiros
---
Debra J. Skene, PhD, é professora de neuroendocrinologia (2001-) e chefe de seção de cronobiologia da Universidade de Surrey, no Reino Unido. Formada na África do Sul (B.Pharm, MSc, PhD), ela ingressou na Universidade de Surrey em 1984. Ela tem mais de 25 anos de experiência em pesquisa que estuda o sistema de tempo circadiano humano e é autor de mais de 150 publicações científicas. A sua investigação recente foi financiada pelos programas FP6 e FP7 da UE, o UK Cross Research Council, o novo programa Dynamics of Aging (NDA), o BBSRC eo MRC (Reino Unido). Ela também é membro da Sociedade Real Wolfson Research Merit Award Holder.
A pesquisa da professora Skene e sua equipe é direcionada para a caracterização e tratamento de distúrbios do sono / vigília do ritmo circadiano como experimentado por cegos, trabalhadores por turnos e pessoas mais velhas. As descobertas da sua equipe conduziram à optimização da melatonina (dose, tempo de administração) e luz (comprimento de onda, tempo de administração) para afetar o tempo circadiano humano. Atualmente sua equipe de pesquisa está estudando as ligações entre os relógios circadianos humanos, sono e metabolismo em saúde, distúrbios do ritmo circadiano e doenças metabólicas (trabalhadores por turnos, diabetes tipo 2, doença hepática) usando metabolomics LC-MS.
A Professora Skene é Presidente da Sociedade Europeia de Ritmos Biológicos (EBRS) (2015-) e antigo Vice-Presidente da Sociedade Europeia de Pesquisa do Sono (ESRS) (2010-2014). Ela é presidente de uma Conferência Gordon Research (Pineal Cell Biology, 2012), atualmente é editora associada do Journal of Sleep Research e do Conselho Editorial da Chronobiology International. Ela é co-diretora da Stockgrand Ltd
(www.stockgrand.co.uk), uma empresa universitária especializada na medição de melatonina e outros marcadores de ritmo circadiano.


Debra J. Skene, PhD, is Professor of Neuroendocrinology (2001- ) and Section Lead for Chronobiology at the University of Surrey, UK. Educated in South Africa (B.Pharm, MSc, PhD), she joined the University of Surrey in 1984. She has over 25 years of research experience studying the human circadian timing system and has authored over 150 refereed research publications. Her recent research has been funded by the EU FP6 and FP7 programmes, UK Cross Research Council New Dynamics of Ageing (NDA) Programme, the BBSRC and MRC (UK). She is also a Royal Society Wolfson Research Merit Award Holder.
Professor Skene and her team's research is directed towards characterisation and treatment of circadian rhythm sleep/wake disorders as experienced by blind people, shift workers and older people. Her team's findings have led to the optimisation of melatonin (dose, time of administration) and light (wavelength, time of administration) to affect human circadian timing. Currently her research team is studying the links between human circadian clocks, sleep and metabolism in health, circadian rhythm disorders and metabolic diseases (shift workers, Type 2 diabetes, liver disease) using LC-MS metabolomics.
Professor Skene is President of the European Biological Rhythms Society (EBRS) (2015- ) and past Vice-President (Basic) of the European Sleep Research Society (ESRS) (2010-2014). She is a past Chair of a Gordon Research Conference (Pineal Cell Biology, 2012), currently an Associate Editor of the Journal of Sleep Research and on the Editorial Board of Chronobiology International. She is a Co-Director of Stockgrand Ltd
(www.stockgrand.co.uk), a University-based company specialising in the measurement of melatonin and other circadian rhythm markers.
---
Hernan Andrés Marin Agudelo
Member of the Mexican society for research and sleep medicine, member of the Colombian association of sleep medicine, founding member of the society of behavioral sleep medicine.
Has attended different national and international congresses as rapporteur, has published the books Hipersomnias psychological treatment, Narcolepsy; a guide to cognitive behavioral treatment, sleep hygiene: how to acquire intelligent sleep, sleep disorders, clinical cases.
He has published more than 34 articles on the cognitive behavioral treatment of narcolepsy and hypersomnia.
He currently advises associations of patients with narcolepsy in Colombia, Costa Rica and Mexico.
Associate researcher at the Sleep Disorders Clinic, UNAM, Mexico.
---
Patrick J. Strollo, Jr., M.D. Dr. Strollo is Professor of Medicine and Clinical and Translational Science at the University of Pittsburgh. He is the Chairman of Medicine at the VA Pittsburgh Health System and Vice Chair of Medicine for Veterans Affairs at the University of Pittsburgh. He received his undergraduate degree in Chemistry from Washington College and his MD from the Uniformed Services University of the Health Sciences. He is certified by the by the American Board of Internal Medicine in Internal Medicine, Pulmonary Diseases, and Sleep Medicine.
He has been an active member of the American Thoracic Society and the American Academy of Sleep Medicine for over 25 years. He served as President of the AASM 2010 -2011.
His research has involved team science with an emphasis on translational investigations. His work along with his collaborators has focused on three broad areas of investigation: 1) New strategies / tools for the diagnosis of sleep disordered breathing, 2) Management of sleep disordered breathing with positive pressure therapy and other novel treatments and 3) The impact of sleep disordered breathing on cardiovascular function. Dr. Strollo has over 100 publications that include 60 papers in peer reviewed journals in Sleep and Pulmonary Medicine and 60 book chapters and invited papers
---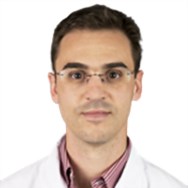 Prof. Miguel Meira e Cruz
Licenciado em Medicina Dentária, especializou-se em Medicina do Sono pela Faculdade de Medicina de Lisboa em 2006 e concluiu o Mestrado em Ciências do Sono com a tese "Treatment of obstructive sleep apneas with mandibular advancement Devices: a preliminary study on vigilance and sleep structure". É certificado pela European Academy of Dental Sleep Medicine desde 2013 e adquiriu o título de somnologista - especialista europeu em Medicina do Sono pela European Sleep Research Society, em 2016. É sócio fundador e actual presidente da Associação Portuguesa de Cronobiologia e Medicina do sono e Coordenador da Pós Graduação em Cronobiologia e Medicina do Sono, na CESPU Formação. Autor e co-autor de artigos, capítulos de livro e abstracts nas áreas da fisiologia e medicina do sono é conferencista em eventos nacionais e internacionais sobre o tema. Coordena actualmente a Unidade de Sono, no Laboratório de Função Autonómica do Centro Cardiovascular da Universidade de Lisboa.